Science Education: Computers in Biology
Computational tools and approaches offer opportunities to study biology in new and exciting ways, helping to answer questions like:
How do cells, human populations and other complicated biological systems behave under a variety of conditions?
How can we organize, share or visualize vast amounts of biological data?
What can we learn by simulating and modeling complex life processes?
Follow the links below to learn more about computers in biology, including recent discoveries, and read profiles of researchers working in this field.
---
Booklet
Computing Life
Shows how scientists use computers to advance our understanding of biology and human health.
---
Fact Sheet
Modeling Infectious Diseases
Researchers are using computers to create virtual worlds where people get sick. Find out how this helps us understand and prevent the spread of actual infectious diseases.
---
Research News
Intercepting Amyloid-Forming Proteins
Molecules target the toxic intermediary structure of proteins involved in disease-associated amyloid fibrils.
Raking the Family Tree for Disease-Causing Variations
A new software tool analyzes the DNA of family members to identify genetic variations with the highest probabilities of causing a disease.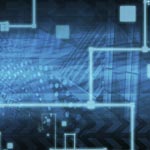 Understanding Complex Diseases Through Computation
Scientists developed a computational method that could help identify various subtypes of complex diseases such as diabetes, cancer and asthma and improve diagnosis and treatment.
---
Articles
Knowing Networks
Systems biologists study living networks to learn how the individual parts work together to make a functioning whole and what happens when these complex, dynamic systems go awry.
Now Trending: Mining Historical Data on Infectious Diseases
Researchers have collected, digitized and analyzed infectious disease data to uncover trends related to the availability of vaccines.
Forecasting Flu
A technique that predicts when cities may experience the highest number of flu cases could aid preparedness efforts.
---
Profiles: Meet a Scientist
Mountains and Mouse Genes
Biostatistician Gary Churchill studies mouse genetics to link gene combinations to traits.
Past to Present
Evolutionary biologist Joe Thornton uses computers and other molecular biology tools to locate ancestral receptor genes.
Dr. Data
Doctor-scientist Atul Butte uses computers to re-classify diseases.
---
Audio and Video
Cool Video: Meticulous Molecular Modeling
Researchers have developed software that combines different types of data to create 3-D models of molecules.
Dr. Russ Altman on Pharmacogenomics
Russ Altman discusses how computational approaches can help us understand interactions between genes and drugs.
Modeling How Molecules Move Inside Cells
Computational modeling helps explain why large molecules travel 15 times more slowly in the cell than in water.
---
Images
Cool Image: A Year of Scientific Beauty and Insights
The images in this free 2013 calendar from an NIGMS-funded center reveal new details about the inner workings of biological processes like blood coagulation, viral infection and whole cell behavior.
Hairballs of Data
This image integrates the thousands of known molecular and genetic interactions happening inside our bodies using a computer program called Cytoscape.
Mapping Brain Differences
This image of the human brain uses colors and shapes to show neurological differences between two people.
---
Quizzes and Puzzles
Test Your Science IQ! Game: Computers in Science
HTML Version
Interactive Version
Computing Life Crossword Puzzle | Accessible Version
Related Information
Models of Infectious Disease Agent Study and Related News Releases
National Centers for Systems Biology and Related News Releases
Stanford Systems Biology Center's Biomedical Computation Review Magazine
This page last reviewed on August 19, 2014