Science Education: Cell Biology
Understanding the structure and function of cells and their many parts, in health and in disease—that's cell biology. Studies in cell biology focus on questions like:
How do cells move, communicate, divide and ultimately die?
How are cellular components made and maintained?
What tools do we need to study cells up close and in real time?
Follow the links below to learn more about cell biology,including recent developments, and read profiles of researchers working in this field.
---
Booklets
Inside the Cell
Explores the interior design of cells and vividly describes the processes that take place within cellular organelles and structures.
The Structures of Life
Reveals how understanding the shape of biological molecules involved in many cellular processes provides insight into health and disease.
---
Classroom Poster
Seeing Cells Poster
Displays a variety of cell images and some basic facts about cells.
---
Fact Sheet
Studying Cells
Trillions of cells make up our bodies, and researchers continue to learn more about their features and functions. Discover some recent advances.
---
Science Highlights
Newly Identified Cell Wall Construction Workers: A Novel Antibiotic Target?
Image of a family of proteins, called SEDS, that help construct bacterial cell walls, making the proteins potential targets for new antibiotic drugs.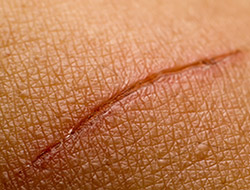 The ECM: A Dynamic System for Moving Our Cells
A gelatinous material found within and between cells called the extracellular matrix (ECM) helps body cells move around, a process vital for wounds to heal and a fetus to grow.
The Extracellular Matrix, a Multitasking Marvel
A gelatinous material found within and between cells called the extracellular matrix (ECM) guides cell shape, orientation and function.
---
Profiles: Meet a Scientist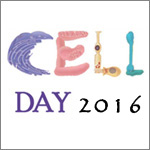 Get Your Cell Biology Questions Ready For Cell Day
Join NIGMS scientists on November 3 for Cell Day 2016, an opportunity for middle and high school students to ask experts about cell biology, biochemistry, research careers and more.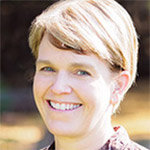 The Science of Size: Rebecca Heald Explores Size Control in Amphibians
Cell biologist Rebecca Heald studies the factors that determine an animal's size.
Protein Paradox: Enrique De La Cruz Aims to Understand Actin
Molecular biophysicist Enrique De La Cruz studies how a chain of molecules strong enough to support a cell can break so easily—and uses props to help others understand what he's learned.
---
Audio and Video
The Proteasome: The Cell's Trash Processor in Action
Our cells are constantly removing and recycling molecular waste. This video shows one way cells process their trash.
Cool Video: How a Microtubule Builds and Deconstructs
In a process critical for many biological activities, tubulin proteins snap into place to build a microtubule, part of the cell's skeleton, which then falls to pieces from its top end.
Cool Video: How Bee Venom Toxin Kills Cells
A new video that shows how a toxin destroys an animal or bacterial cell might help scientists design new drugs to combat bacterial infections.
More audio and video
---
Images

Pigment Cells: Not Just Pretty Colors
Images of neural crest cells in fish and salamanders showcase the beauty and versatility of pigment cells in nature's palette.
A Labor Day-themed collection: Hard-working cell structures
Here are some of the tireless cellular workers that keep our bodies going and healthy.
DNA Origami
This image shows the latest capability of a technique for folding DNA into complex arrangements, which might find future use in biomedical applications.
---
Quizzes and Puzzles
Test Your Science IQ! Game: Cells
HTML Versions: High School Level | College Level | Graduate Level
Interactive Version
Inside the Cell Crossword Puzzle | Accessible Version
Related Information
The Cell: An Image Gallery
For Teachers
This page last reviewed on October 12, 2016