Science Education: Cell Biology
Understanding the structure and function of cells and their many parts, in health and in disease—that's cell biology. Studies in cell biology focus on questions like:
How do cells move, communicate, divide and ultimately die?
How are cellular components made and maintained?
What tools do we need to study cells up close and in real time?
Follow the links below to learn more about cell biology,including recent developments, and read profiles of researchers working in this field.
---
Booklets
Inside the Cell
Explores the interior design of cells and vividly describes the processes that take place within cellular organelles and structures.
The Structures of Life
Reveals how understanding the shape of biological molecules involved in many cellular processes provides insight into health and disease.
---
Classroom Poster
Seeing Cells Poster
Displays a variety of cell images and some basic facts about cells.
---
Fact Sheet
Studying Cells
Trillions of cells make up our bodies, and researchers continue to learn more about their features and functions. Discover some recent advances.
---
Science Highlights
Cool Tools: Pushing the Limits of High-Resolution Microscopy
New cellular imaging techniques are allowing scientists to visualize cellular structures and functions in detail never before possible.
Youíve Got Questions, Weíve Got Answers: Cell Day 2016
Cell Day 2016 has come and gone, but we've gathered some of the highlights from the Q&A chat in a new blog post.
Lighting Up the Promise of Gene Therapy for Glaucoma
Stitched together from numerous hig-resolution images, this captivating image of a mouse retina was taken in the course of developing gene therapy for glaucoma.
---
Profiles: Meet a Scientist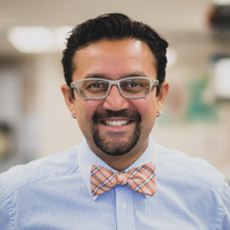 The Irresistible Resistome: How Infant Diapers Might Help Combat Antibiotic Resistance (sort of)
Biochemist Gautam Dantas studies whatís deposited on infant diapers for clues about antibiotic resistance.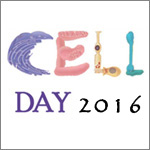 Get Your Cell Biology Questions Ready For Cell Day
Join NIGMS scientists on November 3 for Cell Day 2016, an opportunity for middle and high school students to ask experts about cell biology, biochemistry, research careers and more.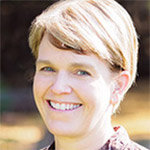 The Science of Size: Rebecca Heald Explores Size Control in Amphibians
Cell biologist Rebecca Heald studies the factors that determine an animalís size.
---
Audio and Video
The Proteasome: The Cellís Trash Processor in Action
Our cells are constantly removing and recycling molecular waste. This video shows one way cells process their trash.
Cool Video: How a Microtubule Builds and Deconstructs
In a process critical for many biological activities, tubulin proteins snap into place to build a microtubule, part of the cell's skeleton, which then falls to pieces from its top end.
Cool Video: How Bee Venom Toxin Kills Cells
A new video that shows how a toxin destroys an animal or bacterial cell might help scientists design new drugs to combat bacterial infections.
More audio and video
---
Images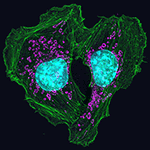 Actinís Many Roles
The protein (actin) that binds these two skin cancer cells together also plays a number of roles in cancerís invasion into new tissues in the body.
Cool Image: Inside a Biofilm Build-up
This vibrant image depicts how bacterial colonies form dome-like fortresses to withstand attacks and compete for space and food.
Cool Image: Adding Color to the Gray World of Electron Microscopy
While it may look like a pine wreath dotted with crimson berries, this holiday-themed image is in fact one of the worldís first color electron micrographs.
---
Quizzes and Puzzles
Test Your Science IQ! Game: Cells
HTML Versions: High School Level | College Level | Graduate Level
Interactive Version
Inside the Cell Crossword Puzzle | Accessible Version
Related Information
The Cell: An Image Gallery
For Teachers
This page last reviewed on March 20, 2017