Science Education: Chemistry and Biochemistry
Understanding the interactions between molecules—that's chemistry. And understanding the chemistry that occurs in living organisms—that's biochemistry. Studies in these areas focus on questions like:
How do enzymes generate cellular energy and facilitate chemical reactions?
What roles do natural substances like fats and sugars play in our bodies?
How can we use chemistry to design new medicines?
Follow the links below to learn more about chemistry and biochemistry,including recent developments, and read profiles of researchers working in these fields.
---
Booklets
The Chemistry of Health
Showcases the many ways that chemistry is helping make the world healthier.
Computing Chemistry from Computing Life
Explores how combining chemistry and computers helps scientists develop new medicines and new materials.
---
Classroom Poster
The Chemistry of Health Poster
Get inspired by chemistry.
---
Fact Sheet
NIGMS Nobelists
NIGMS has a strong track record of funding scientists who receive Nobel Prizes. Learn about NIGMS-funded scientists who have received a Nobel Prize for their chemistry-related discoveries.
---
Science Highlights
Chasing Fireflies—and Better Cellular Imaging Techniques
Thousands of creatures across the tree of life have the ability to emit light. Learn how one scientist studies such bioluminescent organisms to create better cellular imaging techniques.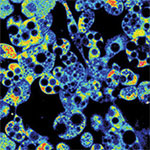 Metals in Medicine
Inspired by an ongoing "Minerals in Medicine" exhibit at the NIH Clinical Center, we take a look at the roles of various metals in biological processes.
Exploring the Evolution of Spider Venom to Improve Human Health
Scientists use molecular biology and comparative genomics techniques to learn more about the evolution of deadly spider venoms.
---
Profiles: Meet a Chemist
Smart Molecules
Organic/biochemist Janarthanan Jayawickramarajah designs "smart molecules" that will shut down cancer cells while leaving the healthy ones untouched.
Mesmerized by Metals
Biochemist Amy Palmer tracks zinc in brain cells to uncover the causes of Alzheimer's disease, diabetes and prostate cancer.
Drugs from Deep Down
Biosynthetic chemist Brian Bachman studies secondary metabolites found in caves to help find cures for diseases.
More profiles from The Chemistry of Health and Findings
---
Audio and Video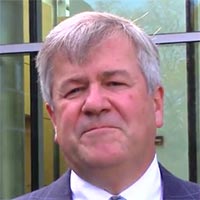 Interview With a Scientist: Thomas O'Halloran, Metal Maestro
In a video interview Thomas O'Halloran discusses the roles of metals in the body with a focus on how zinc regulates egg cell maturation and fertilization.
Interview With a Scientist: Laura Kiessling, Carbohydrate Scientist
Laura Kiessling describes the carbohydrate coat that covers all cells, how cells use these coats to recognize one another, and how this information is used to design new antimicrobials and other medicines.
Cool Video: Watching Bacteria Turn Virulent
Researchers used an apparatus that mimics realistic bacterial settings to better understand-and block-the communication system that allows some bacteria to cause dangerous infections.
---
Images
Cool Image: Snap-Together Laboratory
Like snapping Lego blocks together to build a fanciful space station, scientists have developed a new way to assemble a sophisticated laboratory tool for manipulating small volumes of fluids.
Fruitful Dyes
These colorful, computer-generated ribbons show the backbone of a molecule that glows a fluorescent red.
Carbon Building Blocks
The arrangement of identical molecular components can make a dramatic difference.
---
Puzzle
The Chemistry of Health Crossword Puzzle | Accessible Version
Related Information
For Teachers
This page last reviewed on July 11, 2017