Science Education: Pharmacology
Understanding how medicines work in the body and finding ways to make them to work better—that's pharmacology. Studies in pharmacology focus on questions like:
How are medicines processed inside the body?
How does a person's genetic makeup influence a drug's effectiveness?
Can we find new uses for existing medicines?
Follow the links below to learn more about pharmacology,including recent developments, and read profiles of researchers working in this field.
---
Booklets
Medicines By Design
Discusses the many different ways medicines work in the body and how this information guides the hunt for drugs of the future.
Medicines for You: Studying How Your Genes Can Make a Difference
Describes research on personalized medicines and why it's important.
---
Fact Sheet
Pharmacogenomics
Pharmacogenomics, a component of precision medicine, is focused on how genes affect individual responses to medications. Learn more about this field and how it could help doctors pick the right treatment option for each patient.
---
Science Highlights
Taking the Guesswork Out of Pain Management
Researchers are using a tool called functional near-infrared spectroscopy to objectively measure pain.
Interview With a Scientist: Namandjé Bumpus, Drug Metabolism Maven
In a video interview, Namandjé Bumpus discusses her research into genetic variants of liver enzymes that affect how people metabolize HIV drugs.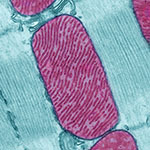 Demystifying General Anesthetics
Doctors have called general anesthetics a "modern mystery" because they didn't know exactly how the drugs produced the different states of general anesthesia, such as unconsciousness and immobility. Find out why anesthetics have been challenging to study and what scientists are learning about them.
---
Profiles: Meet a Scientist
The Right Fit
Clinical pharmacist Julie Johnson researches how genes affect the body's response to medicines.
Special Delivery
Chemical engineer "Lola" Eniola-Adefeso studies methods to improve the delivery of heart disease drugs.
Chemical World
Toxicologist Serrine Lau studies the role of genes in the body's response to chemical exposure.
---
Audio and Video
Student Chelsea Morales on Her Career Path

Chelsea Morales, a graduate student and member of the White Clay (Gros-Ventre) Nation, talks about how she hopes her research in pharmacogenomics will help Native American peoples.
Dr. Erica Woodahl on the Promise of Personalized Medicine

Erica Woodahl shares how research in pharmacogenetics can improve human health and address health disparities—especially those related to cancer—in tribal peoples.
Dr. Julie Johnson on Pharmacogenomics
Julie Johnson discusses how genes affect the way people respond to medicines, specifically those that treat high blood pressure.
---
Images

Anti-Tumor Drug Ecteinascidin 743 (ET-743)
Ecteinascidin 743 (ET-743, brand name Yondelis) was discovered and isolated from a sea squirt, Ecteinascidia turbinata.
Antibodies in Silica Honeycomb
Antibodies are among the most promising therapies for certain forms of cancer, but patients must take them intravenously.
Dose-Response Curves
Dose-response curves determine how much of a drug (X-axis) causes a particular effect, or a side effect, in the body (Y-axis).
---
Puzzle
Medicines By Design Crossword Puzzle | Accessible Version
This page last reviewed on November 7, 2017